Daylight Autonomy: What it Means for Building Design
August 7, 2017

Daylight Autonomy is revolutionizing the performance of building efficiency. It is intuitively-designed to meet the ever-changing environment throughout the day for the highest levels of daylighting performance. Daylight Autonomy allows a building to harvest natural light, free of electric light. The operation of this smart technology continually adapts to the exterior elements throughout the day, transforming the environment in ways previously unimagined.
Connecting Sustainability to the Human Experience
To continually optimize the building environment, a Lutron Quantum Hyperion Total Light Management System integrates with Lutron Automated Roller Shades and Intelligent Wireless Window Sensors to constantly adapt to ever-changing solar conditions. Daylight Autonomy brings in useful natural light, reducing glare and heat, while increasing occupant comfort and productivity.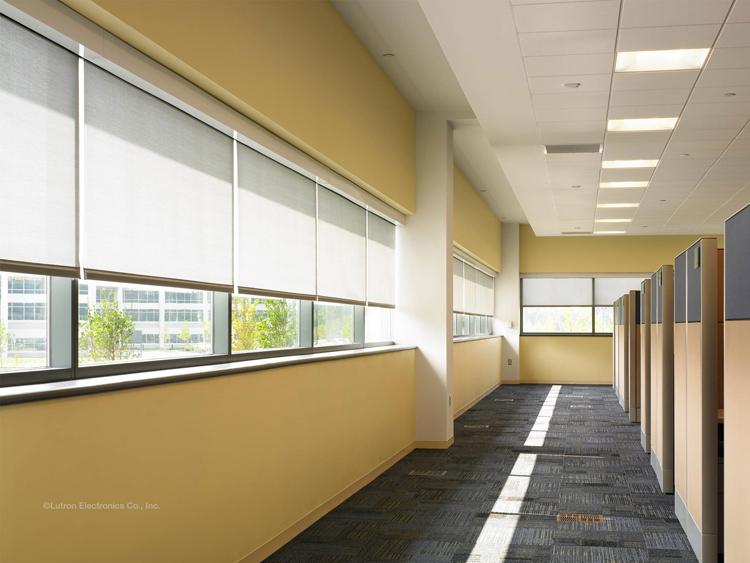 Performance and Return on Investment
Daylight Autonomy allows a building owner to maximize their investment in building efficiency. Automated shading systems can reduce energy usage up to 65% and HVAC system operations of up to 22%. This, combined with lower installation and labor costs associated with installing a low voltage shading system over a high voltage shading system, are proven to provide significant cost savings to the project.
Want to Know More About Daylight Autonomy?
At Scottsdale Shade & Light, we specialize in the customization of building daylight efficiency and performance. Daylight Autonomy will give your firm an added value proposition. Please contact Susan Oster to set up a time to demonstrate what this might mean for your future projects.